Tailgate Grille and Bar
Serving American fare in a relaxed, casual setting, the Tailgate Grille and Bar has something for everyone. This Lafayette bar is a great place to meet a colleague for lunch, bring the family for dinner, or bring some friends and catch a game on one of our five flat screen televisions. Choose from homemade soup, big sandwiches, steaks, seafood, mouth-watering desserts, and kid's meals. There's always a local brew on tap—part of a beverage menu to satisfy both sports fans and wine lovers alike. Our specialty cocktails, local craft beer, domestic selections, and attentive staff are sure to make your visit a memorable one.
If you'd like to dine in privacy, room service is also available.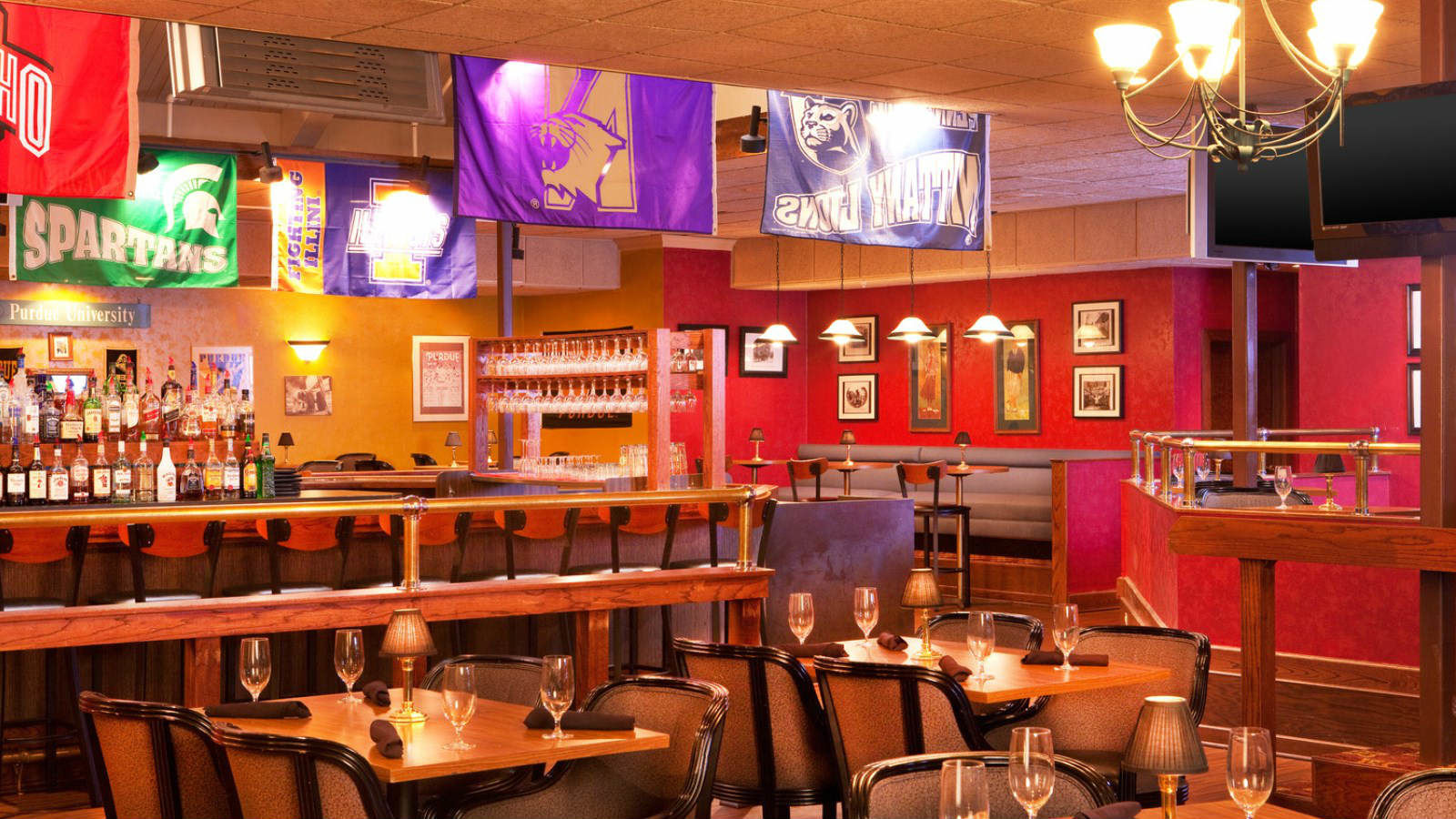 Hours
Restaurant Hours
5 - 11 PM Daily
Lounge Hours
Sunday - Thursday: 4 - 10 PM
Friday - Saturday: 3 PM - 1 AM
Room Service
Enjoy our delicious restaurant fare from the privacy and comfort of your room. The room service menu offers the best from our kitchen and serves it to you fresh, hot, and in no time at all.
Contact Us
765-463-5511 ext. 1620